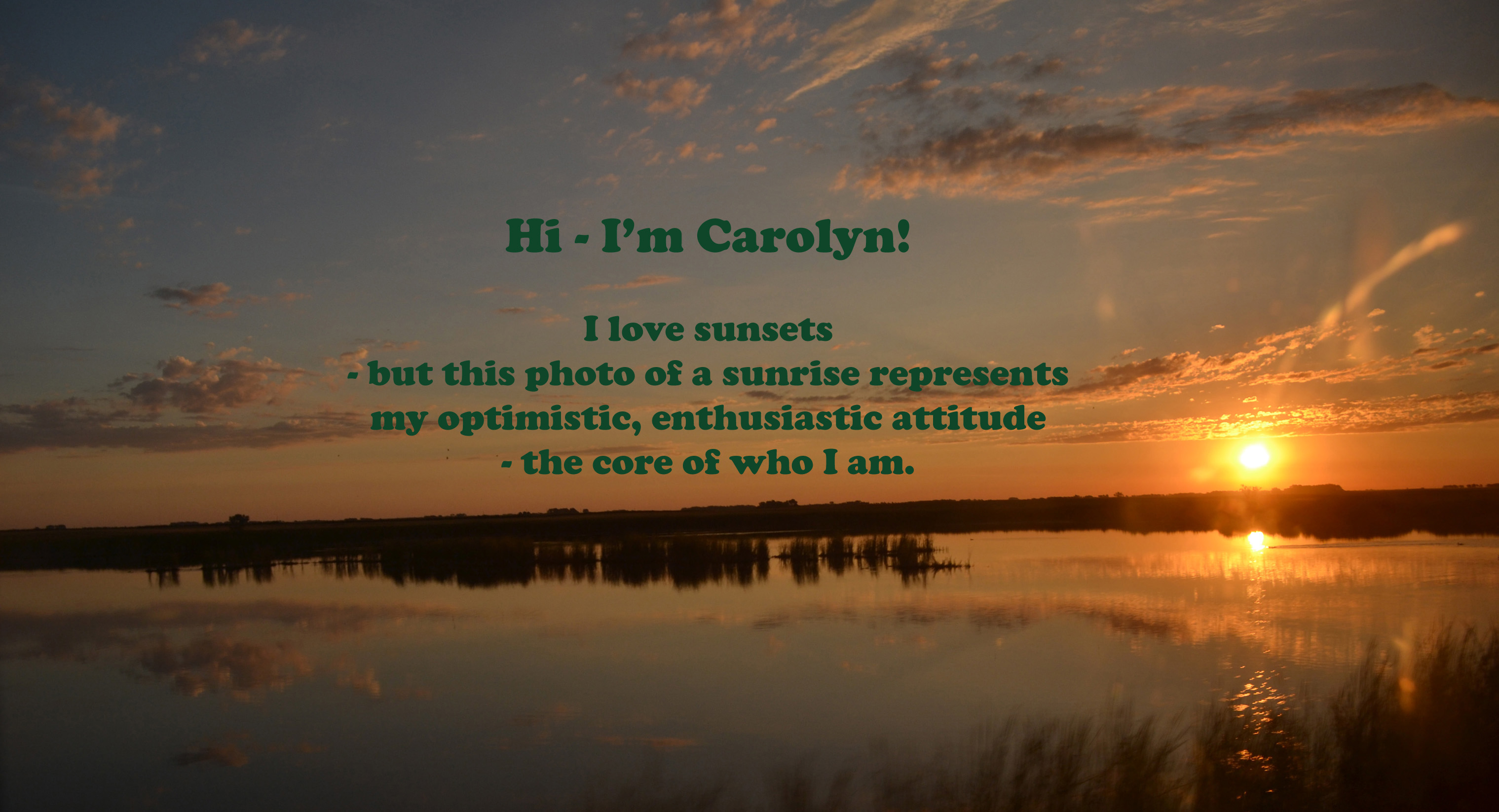 Hi! I'm Carolyn, an enthusiastic, hardworking professional ready to help you succeed by communicating your story.
Mission: As President and Founder of Carolyn A. Schultz Marketing & Communications, I provide my personalized services harnessing the power of effective communications to bring people together and accomplish goals for my clients. Along with my personalized Brooklyn-based services, my business also provides the competitive advantage of my broad, deep expertise, combined with creativity, writing and editing expertise.
In 2015, I decided to start my own business, after previously leading several small business and nonprofit marketing and communications programs for over 15 years.
If you were a business owner or nonprofit leader, wouldn't you want marketing help from someone who led her firms to submit over 1,000 proposals and won hundreds, including multi-billion and multi-million dollar projects like the Tappan Zee Bridge, Newark Airport Terminal A, Dulles Corridor Metro Rail, National Museum of the US Army, and large corporate campus relocations? What about other large projects like Coney Island Parachute Jump, and numerous courthouses, parks, hotels and residential buildings? What about 9 winning award submissions, and a magazine cover story article? What about re-vamping templates and processes for writing, editing, graphic design and production of winning materials?
As I continued my career, with the above achievements and more:
I realized that I could most effectively help others by starting my own independent consulting business providing marketing and communications services. 
Want to learn more?

And don't just take my word for it.  Several clients were kind enough to provide testimonials:

Carl Friesen, Founder of Thought Leadership Resources, said:
"

Carolyn shows a sound understanding of the realities of professional services marketing. In her work for my business, she has provided good insights on how decisions are made regarding professional services purchases. She has a good balance of attention to detail and understanding the big picture in professional services firm marketing.

"
Toby Sanchez, President of East Midwood Jewish Center, Brooklyn, said:
"

Since

coming to the East Midwood Jewish Center as a part-time marketing consultant in April, 2016, Carolyn Schultz has accomplished many tasks for us. She has created the text and graphic design, the layout and the production of several issues of our 20+ page bulletin, and our 80-page advertising journal for our annual dinner dance, In addition, she has created new signage and forms and an operations manual. In all these ways she has made significant improvements in our communications with our members and our entire community. Carolyn is creative, responsible and always meets our deadlines. She has excellent computer skills and good ideas. It is a pleasure to work with her."
Barrington C. (Barry) Pinto, President of AWICS Security & Investigations, Inc., Brooklyn, said:


"Carolyn is one of the hardest-working people I know. Her tremendous integrity, and combination of creativity, persistence and thoroughness make her an ideal marketing consultant. Within a short time, she made significant improvements to the AWICS website, and built our presence from scratch on Facebook, Twitter and LinkedIn. She has also been extremely helpful with proposal preparation and finding new opportunities to raise awareness of AWICS in new target markets. I look forward to continuing working with Carolyn, and I strongly recommend her to others."
Ellen Susnow, Executive Director, Greater Sheepshead Bay Development Corporation, Brooklyn, said:
"Carolyn helped Greater Sheepshead Bay Development Corporation with a comprehensive grant proposal to get funding for housing counseling programs that are very important to the local Greater Sheepshead Bay, Brooklyn community. The detailed grant proposal will help us expand programs, get more clients, and continue our services. Carolyn completed the grant application, sent on time, and followed up – all in a timely fashion."
Faith Baum, Principal of Illumination Arts, Based in NYC & NJ, said:
"Carolyn's laser-focus attention to detail, her determination, her creativity and her research skills have advanced our marketing effort while allowing us to do what we do best. With her help, we can focus on design and business development, while she provides us with relevant, useful and hard-to-find information about potential projects and clients.

"
Steffanie Finn, Executive Director of Winter Film Awards, Based in NYC, said:
"Winter Film Awards just started working with Carolyn over the summer, and we are delighted with her strong writing and editing skills, which have been very helpful for us as we put together our marketing materials for a brand new event for 2017. We are excited to work with her on ongoing event sponsor outreach and communications!"